Recent cuts in pension payments and the prospect of more cuts to come have lowered the trust of Dutch workers and pensioners in their world-renowned occupational pension system.
They will be even more upset to learn these cuts are unnecessary by Canadian regulatory standards.
For example, if plans like ABP or PFZW used the funding policy of Canada's highly-regarded Ontario Teachers' Pension Plan (OTPP), they would be showing surplus assets today rather than asset shortfalls.
Why does the Dutch regulatory regime require its pension plans to carry very high asset levels? Because it requires pension plans to have sufficient assets to be able to pay out all accrued obligations were a plan to wind up tomorrow.
In fact of course, those payment obligations will never all fall due tomorrow, but stretch out over the next 50+ years.
The Canadian regulatory regime recognizes that 'going concern' reality, and requires that its pension plans (a) have sufficient assets for the plans to likely meet their target pension obligations as they fall due over time, and (b) have protocols in place to deal with emerging conditions where plan assets become either too high or too low relative to conservatively calculated funding targets.
This could lead to changes in contributions, benefits, or some combination of the two. Any changes are tested for fairness to all current and future participants to the pension deal (i.e., employers, workers, pensioners).
As an example, in its 31 December 2019 valuation OTPP declared assets of $202bn (€107bn) versus a funding target of $196bn, for a funded ratio of 103%.
According to the Funding Management Policy (FPM) for its target benefit (TB) plan, that ratio falls in a zone permitting the normal contribution rate and full target pension payments, inflation-indexed.
A key element in calculating the funding target is the future investment return on assets. As OTPP targets inflation-indexed pensions, it projects a 'going concern' real rate of return it believes its assets can conservatively earn over the long term given its asset mix policy.
Over the last decade, that projection has declined steadily, down from 3.7% per year in 2009 to 2.6% per uear in its 31 December 2019 valuation.
If a typical Dutch fund had used this 2.6% real return projection in its 31 December 2019 valuation, its funding target would have been some 30% lower than the funding target calculated with the typical solvency discount rate of 1% today.
On this stringent basis, the Dutch occupational pension system is about 90% funded today with €1.5trn in assets and a solvency funding target of €1.7bn. However, it would be deemed about 125% funded with a 'going concern' funding target of €1.2trn with the OTPP 2.6% return projection.
The Financial Assessment Framework (FTK)
There is a growing recognition in the Netherlands of the trust problems being caused by the strict application of the FTK regime. Efforts to create a new model that better reflects realistic 21st century pension economics and the expectations of Dutch pensioners, workers, and their employers have been underway for more than five years.
The aim of the reform process is admirable: a more flexible, fairer pension system that will return the trust that Dutch pensioners and workers have historically had in their pension plans.
While the new 'pensioenakkoord' is by no means finalized, its outlines have begun to surface. Apparently, the new Dutch pension system is to be actuarially fairer and to focus on wealth and risk allocation rather than solvency. Future investment returns to be shared fairly between plan participants.
And what do knowledgeable Dutch pension observers think of this? Are they enthusiastic about where the 'pensioenakkoord' discussions are heading? A few insiders are optimistic.
However, others have used words like: "complicated", "confusing", "too much ideology and dogma", "doesn't solve existing problems", "politics over common sense", "no transition plan of how to get from here to there".
These words are not encouraging. The official time estimate for the transition the coming new system is five to seven years. Another possibility is that the 'pensioenakkoord' discussions will never end…
An alternative reform solution
Is there an alternative reform solution to carrying on with 'pensioenakkoord' discussions that may never end? Yes there is. Albert Einstein provides the direction with two insights: "Keep things as simple as possible, but no simpler" and "No problem can be solved from the same level of consciousness that created it".
These insights lead directly to an alternative worth exploring: adopt the Canadian 'going concern' funding model as implemented by OTPP.
Arguably, its design is a simple as possible, but no simpler, and it reflects a consciousness quite different from the one that created the problematic FTK model in the Netherlands.
The OTPP consciousness leans heavily on emphasizing the public good, impartiality, solidarity, competence, and strong individual leadership.
Adopting the Canadian 'going concern' funding model would lead to immediate recognition that the Dutch occupational pension system is asset-rich, not asset poor with an approximate €300bn asset buffer.
Part of that buffer should be used to compensate younger workers for their relative loss of pension rights relative to older workers and retirees due to raising the funding discount rate from solvency to 'going concern'. The rest can remain as a buffer against future contingencies.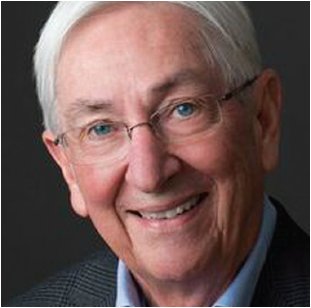 I close with a final reflection: 75 years ago, the Canadian Army liberated the Netherlands. I received my first-ever chocolate bar from a Canadian soldier on the streets of Rotterdam.
Today, Canada has once again something valuable to offer the Netherlands: a functional pension design that is end-goal focused, fit-for-purpose, understandable, and implementable. It is there for the taking…
Keith Ambachtsheer is director emeritus at the International Centre for Pension Management, and is on the faculty of the Rotman School of Management, University of Toronto. He emigrated to Canada with his family in 1954. This article is based on his client letter titled "Pension Plans and the 'Duty of Impartiality': Implications for Plan Design"
To read the digital edition of IPE's latest magazine click here.
— to www.ipe.com