The Dutch pension fund for Shell (SSPF) said it introduced its own benchmark for its equity holdings.
The move, which was introduced at the end of last year, was announced in the fund's annual report for 2019, which said it is meant to improve the implementation of its environmental, social and governance (ESG) policy on its investments, while keeping its risk-return profile intact.
Firslty, the €30bn scheme had moved 40% of its equity allocation – comprising 22.6% of its entire portfolio at year-end – to its "custom ESG benchmark", which had been developed in co-operation with MSCI and SAMCo, Shell's own asset manager.
The new benchmark focuses on improving governance as well as a 10% reduction on its investments' carbon footprint.
A spokeswoman for the pension fund said the intention isn't yet to make its entire equity holdings subject to the change. "But we are continuously investigating whether a similar benchmark can add value to other parts of the investment portfolio,"she added.
"We expect that such a benchmark will be applied to a larger part of the portfolio in the coming years."
In the annual report, Garmt Louw, the scheme's chair, said SSPF had extended the engagement process with companies in its investment universe to its credit holdings, which largely focuse on non-listed firms.
The engagement has been outsourced to Hermes Equity Ownership Services, which will assess companies' involvement in violations of the United Nation's Global Compact rules on a quarterly basis.
Last year, SSPF included the UN's sustainable development goals (SDGs) in its ESG policy. It said it will consult its participants about the selection of priorities this year.
Last week, the €8.7bn Dutch Pensioenfonds PostNL announced it had developed its own tailor-made sustainable index for European equity in collaboration with MSCI.
Louw added that a new pensions system must leave room for closed schemes, such as SSPF, to keep on implementing their existing pension plan "and honouring pension claims".
He referred to "large adjustments, such as mandatory merging existing pension rights" into a new pensions contract. He aslo said that the current flexibility in arrangements as well as the existing way of financing pensions must remain as well.
The chair said SSPF would carry out a special survey aimed at the possible impact of the pensions agreement between the government and the social partners on pensions for Shell staff.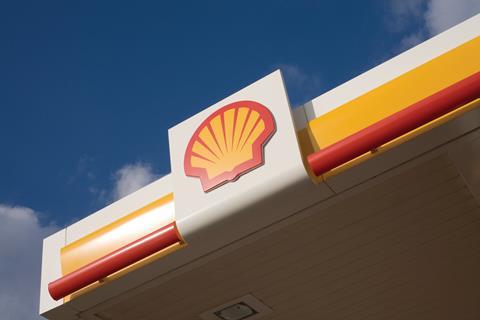 The scheme reported an overall return on investments of 13.6%, thanks to positive results on all asset classes. It said its 7.2% liabilities portfolio gained no less than 57%, but declined to provide details about its composition.
SSPF's return holdings of 53.7% generated 15%, while its third main portfolio – comprising liquidity and investment-grade assets, including credit and residential mortgages – delivered 3.5%.
The pension fund said the interest hedge of its liabilities had contributed 4.6 percentage points to its overall return.
It reduced its interest cover in August – when interest levels dipped to a very low level – from 25% to 10%. The hedge hasn't changed since then.
The Shell scheme spent 73 bps on asset management, more than half of which was incurred by alternative investments. Of this part, three-quarters went to private equity, it said.
It paid €260 per participant for pensions provision. At the end of last March, its funding stood at 115.5%.
To read the digital edition of IPE's latest magazine click here.
— to www.ipe.com